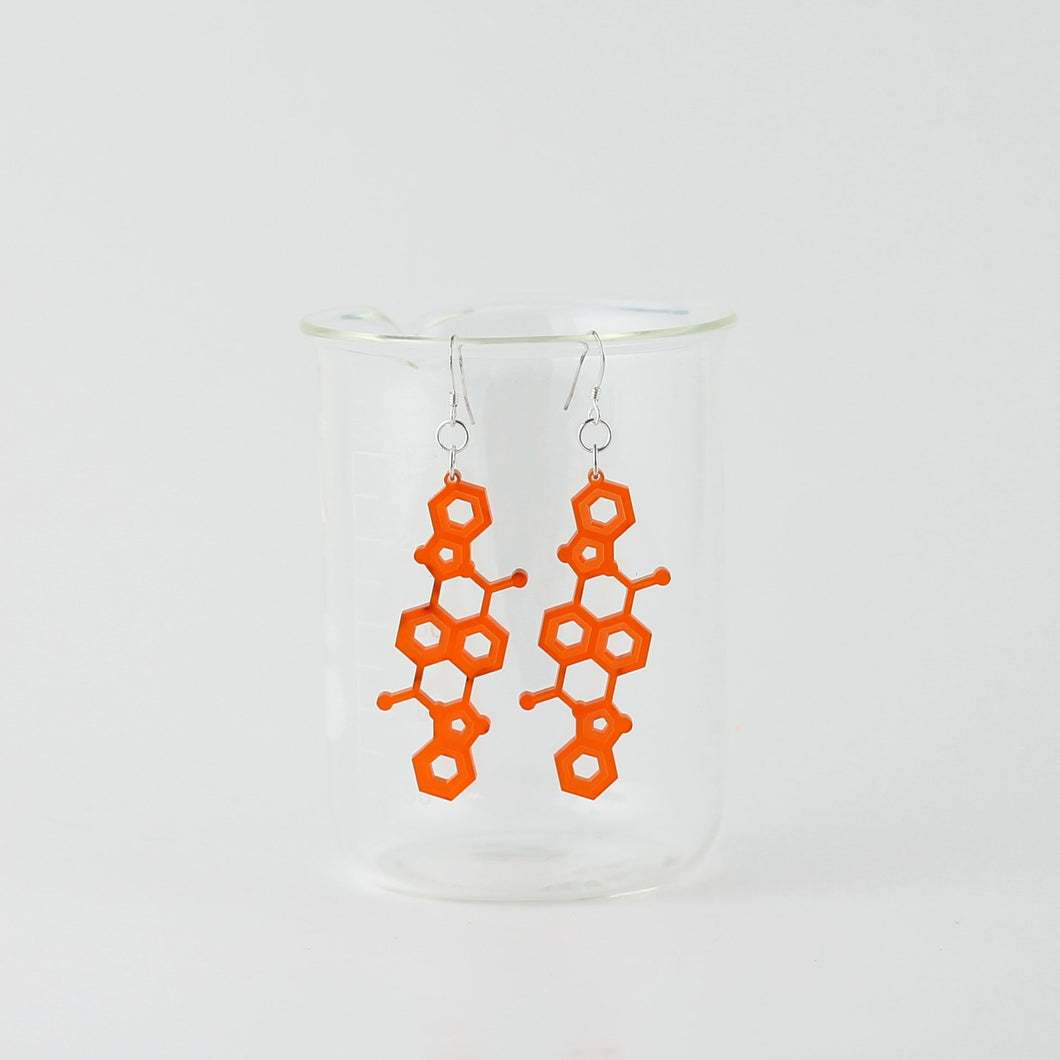 Orange Pigment Molecule Earrings
Regular price $18.00 Sale
Pigments are the compounds found in paints and inks that cause those materials to appear to be a certain color. Many pigments are very simple, while some are complex organic molecules. We base our pigment molecules on symmetric complex organic pigments.
These Orange Pigment Molecule Earrings are based on the Perinone Orange pigment.
A perfect unique addition to your Art Museum Gift Store!
Pendant Size: 1" x 2.25" (26 mm x 56 mm)