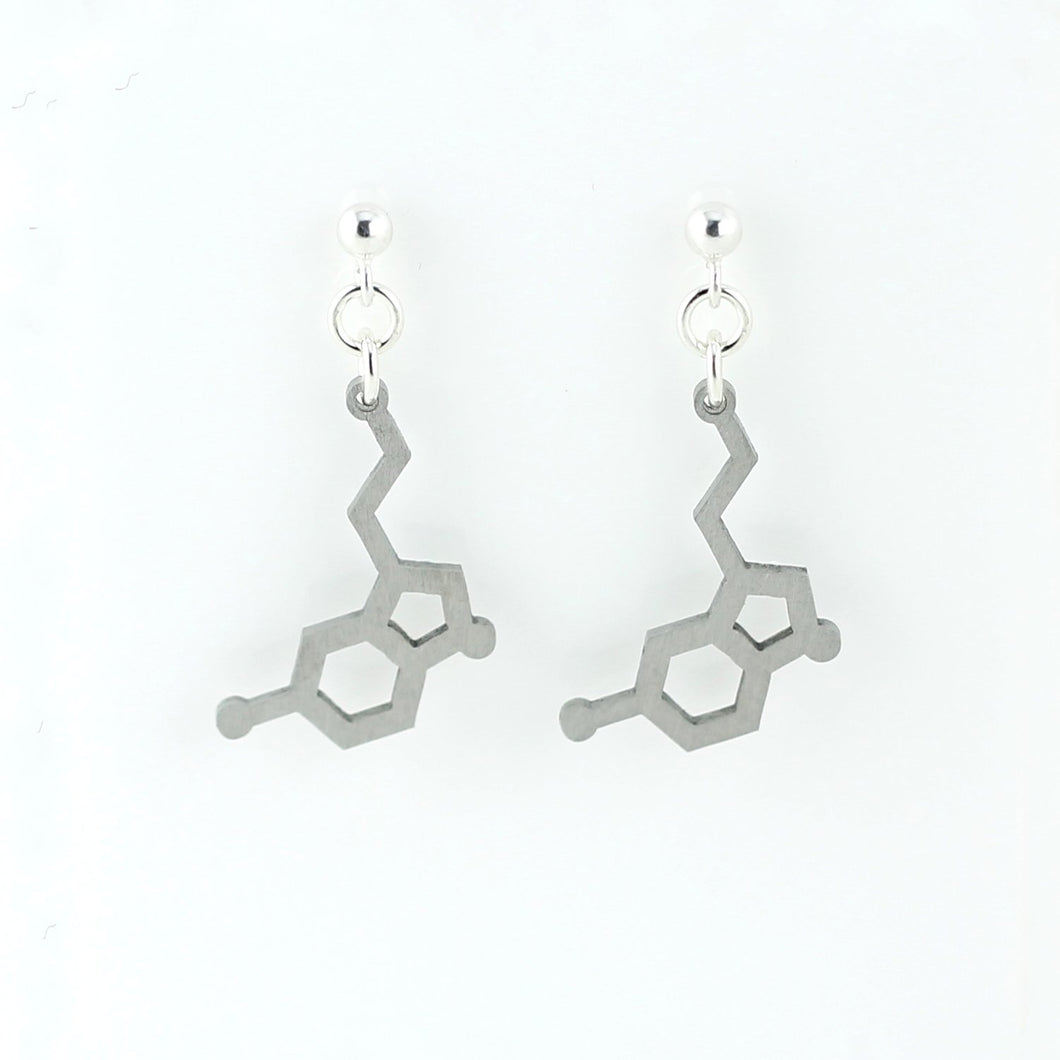 Serotonin Molecule Studs
Regular price $36.00 Sale
Get your happiness boost right here!
Serotonin functions as a neurotransmitter in your brain that, along with Dopamine, is associated with feelings of happiness. A Serotonin release causes you to feel more generally happy. An absence of Serotonin can cause feelings of depression.
The perfect unique addition for your store!
Pendant Size: .75" x .5" (20 mm x 15 mm)
Also available as a special edition necklace